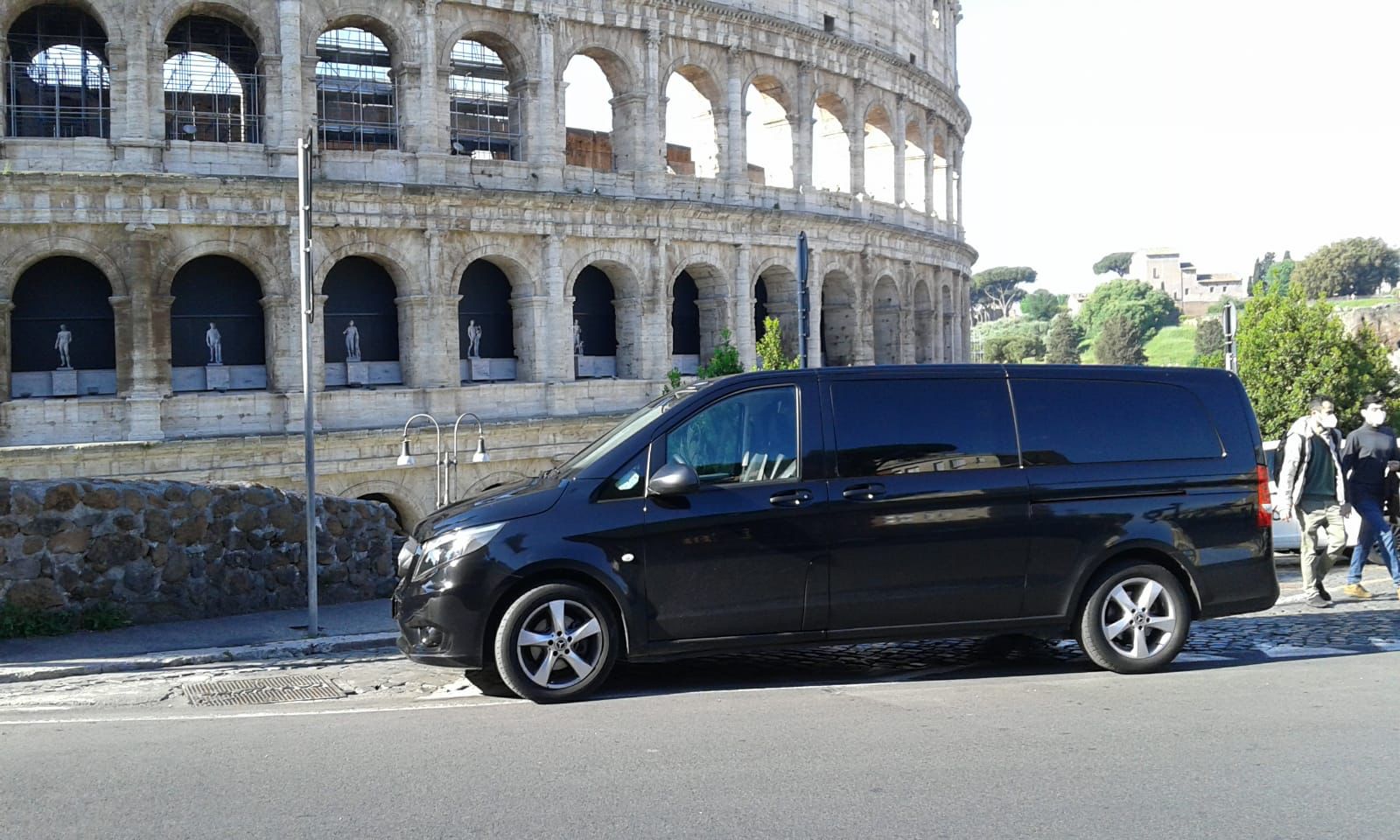 Italian driver taxi Rome is a car rental company with driver based in Rome.
We provide car rental services in Rome, vans rental services with driver in Rome and minibus with driver to take you all over Italy.
Our drivers are professional and experienced drivers who speak English, French and Spanish,
We employ exclusively Mercedes E-Class and Mercedes S-Class cars, 9 seater Mercedes Vito minibus and Mercedes V-Class Viano for families of 6.
All vehicles are equipped with air-conditioning, leather seats and tinted windows.
For over 20 years we have been the most reliable car rental company with driver in Rome and we provide car rental services with driver and private taxi services in Rome.
Italian state authorities turn to us for important events and / or to accompany their families to Fiumicino Airport.
For years we have provided hotels in Via Veneto, such as Barcelo Hotel Group and Resort, with our services and we provide shuttle services in Piazza Venezia, in the city center.
Our services are addressed to tourists and businessmen/businesswomen as well, who come to Rome and need a trusted person who accompany them on a business trip or pleasure trip in Italy.
Rome Airports Transfer services
Transfer services Fiumicino Airport
Transfer services Ciampino Airport
Rome TOUR service
Florence TOUR service
Naples TOUR service
Pompeii and Amalfi TOUR service
Rome Airport taxi
Van service with driver in Rome
Car service with driver at Port of Civitavecchia
Car service with driver service at Port of Rome
Transfer service from Civitavecchia to Rome
Group Transfer from Rome to Civitavecchia
Tour service from the Port of Civitavecchia
Transfer with driver from Port of Civitavecchia to Fiumicino Airport
Services with driver in Rome with bodyguard.
Limousine service in Rome
Wedding car service in ROME
White Mercedes for wedding in Rome
Car service with driver for transfers in ROME
Delivery/Transport of small parcels and confidential documents in ROME
Private delivery/transport of valuables in Rome with security service
Transfer service with bodyguard for celebrities/VIP
H24 Telefono taxi Roma
SERVIZI Radio taxi ROMA NCC
COOPERATIVA AUTO CON CONDUCENTE E LIMOUSINE DI ROMA
ITALIAN DRIVER – VIA SIRTE 48 00100 ROMA